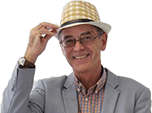 Will smaller wheels improve the ride in my Lexus IS?
My Lexus IS was a pre-registered model, for a good discount, so I had no choice of wheel size. The 18-inch wheels as fitted produce a very hard and jiggly ride. There are websites offering new alloys for as little as £400 a set - are the suppliers and the products reputable and will say 16-inch wheels improve the ride? Do I have to tell my insurer?
Asked on by Abacus37

Answered by
Honest John
www.tyremen.co.uk
of Hull have a good reputation and the painted Alutec wheels they supply are TUV approved with a five year warranty (never buy polished and lacquered alloys because they cannot resist winter road grit and salt).
Yes, the base model IS300h comes on 16-inch wheels with 205/55R16 tyres which put a lot more cushion between the rims and the road. Unfortunately you still need to "disclose" the "modification" to your insurer.
Similar questions

I am purchasing a new Lexus 300H on standard wheels, which are 235/45/R18. However, I believe that I can have the car on the 225/50/R17 wheels - which would produce the smoothest and quietest ride.

I'm thinking of buying a nearly new Lexus IS 300 and have the choice of models with 16 or 17-inch wheels. Do you have an opinion of whether one is better than the other?

I'm hoping to buy a 2 or 3 year old Mercedes-Benz E-Class convertible for low mileage, fair weather driving. I like the write ups for the 350 diesel engine but the sport suspension sounds hard and I want...
Related models

Sharp and modern styling. Well built and upmarket cabin. Low emission on hybrid model.