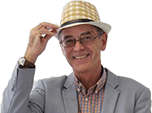 Please warn your readers not to let their children get hold of the car keys.
On the hottest day of the year my stepdaughter parked her car in an open air city centre car park. Her 21-month-old son was in the car seat. He took the car keys from her and somehow the door closed. He then pressed the button which locked the doors! He did not understand his mother's instructions to open the door, so in desperation she rang 999 and they sent a fire engine. At this point the boy became very distressed.

The firemen were very helpful and said they get about one callout a week with this problem, but solving it was not easy. First they broke a small window but could not unlock the door. They then had to break the rear window and climb into the car! Fortunately the insurance company have been very understanding and have repaired the car, but it could all have been so much worse. The worst part was that in a busy car park, no one offered help or even expressed concern when the fire engine arrived.
Asked on by David Cannon

Answered by
Honest John
Moral of the story: do not lat babies and small children get hold of the car keys. And while you are about it, do not put anything else on the same ring as the car keys. Keep them entirely separate from all your other keys.