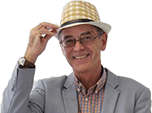 Peugeot 406 diesel smoking and misfiring when cold
When the engine is cold in a morning, my 1999 Puegeot 406 2.2 diesel misfires and blows clouds of blue smoke. It eventually clears, but this is happening quite regularly. I have had the injectors tested they are fine. The cat and DPF are also fine. Any ideas?
Asked on by miniracer

Answered by
Honest John
The glowplugs are not all heating up with the result that you are getting an incomplete burn in some combustion chambers until the engine heats up and compression ignition takes over.
Related models

Powerful, frugal diesels. The estates are practical and some have seven seats. All models ride and handle extremely well. 2.0HDI can last 450,000 miles.