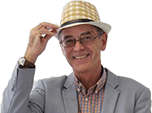 Air con problem with CLK
The heater/air con in my 2006 Mercedes-Benz CLK is either very cold or full-heat, with no in between. As soon as I click the individual control to 'on', (provided the otherside is also 'on') it goes to full heat, not 18 degrees, as per the dial. My garage has dismantled it all and found no fault. Any ideas?
Asked on by Toobs

Answered by
Honest John
Similar questions

I bought a new Qashqai 1.6 diesel here in Cyprus in May 2014. I have taken it back to the dealer three times now due to 'System failure' message appearing in regards to the Start/stop' system. The dealer...

Recently, I had the water pump changed in my 2005 SEAT Ibiza. It was always at 90 on my temp gauge, but since the pump change it keeps overheating. It's not the coolant as I've topped it up and there are...

My Ford Transit Custom isn't blowing cold air. The temp gauge also shows no temperature.
Related models

Much better second attempt at CLK. Goes well, handles well and is comfortable. Attractive looks.