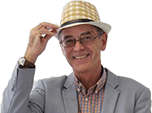 When will the Renault Clio automatic be available in the UK?
I want to buy a new model Renault Clio with an automatic gearbox. My local Renault dealer can get no information from them about when they will be available in the UK. Please could you try to find out?
Asked on by MT, Liphook,

Answered by
Honest John
Renault's instant response was that EDC is available on Clio now in the GT Line version with the 1.2 TCe 120hp engine. EDC will be available on Clios with the dCi 90 engine next year. On the Captur, EDC is available now with the 1.2 TCe 120hp engine.
Similar questions

We have a MINI Cooper S 07-plate with 35,000 miles that we love, but feel it can be expensive to run. Our local BMW MINI dealer has told us we can save money by swapping now, with various savings on the...

The time has come for me to replace my 12-year-old Rover 75 Connoisseur SE Automatic. Can you suggest a suitable smaller luxury car for an elderly driver for mostly local journeys and some motorway journeys?

What is your opinion of the Renault six-speed dual clutch (EDC) transmission that I understand is currently an option on various models and, next year, will be standard fitment on the new 1.2 TCe Mk4 Clio?
Related models

Bigger and better looking Clio an improvement on previous model. Both 90 TCe petrol and 90 dCI diesel under 100g/km CO2.