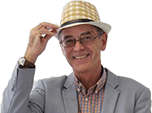 My Volkswagen Transporter Kombi is suffering from a repeated steering column fault - who is liable?
I bought a pre-reg, as new, Volkswagen Transporter Kombi in April 2012 for my business from a Volkswagen dealer. I bought it over the phone for just over £24,000 and had it delivered. One month and 1000 miles later I noticed a steering knock. Volkswagen replaced the steering column. The problem came back but much worse. Volkswagen then replaced the lower steering column. The problem came back again. Apparently, it's a known fault on the Transporter and the Crafter. Volkswagen re-mounted the column and sprayed some "magic" lubricant on the universal joint. The problem came back but much worse, a week and a half later. I've asked for my money back, but apparently it's not as straightforward as that. I'm getting the run around. Any help or advice would be much appreciated.
Asked on by SH, Sheffield

Answered by
Honest John
The law is the Supreme Court ruling in Clegg v Olle Anderson (trading as Nordic Marine) 2003: Where a fault is present from date of sale this ruling compels the vendor to take the goods back and refund the purchaser's money even after attempts have been made to rectify the fault. Nothing overrules the Supreme Court in UK law. Dealers are generally scared stiff of this ruling. The dealer is liable, not Volkswagen.
Related models

Very refined and car-like to drive with an upmarket cabin, durable and well built, smooth common-rail TDI engine, available as a Shuttle which seats up to nine, ESP stability control as standard.