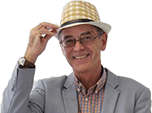 Why is my Renault Scenic cutting out?
I have a 52-reg Scenic which drives like a gem and started every day at -8 this winter, which I love. But it has started cutting out and after visiting three garages (including a main dealer) and £600 later it is not resolved. The dealer changed the oxygen sensor, while my local garage said it sounded like it was "gasping for air". It cuts out when I slow in second gear at a corner or mini roundabout - the only way I can tell it is gone is the steering goes. It seems okay in other gears and doesn't mind the odd curve in third when it should probably be in second. Any ideas?
Asked on by Mobile mum

Answered by
Honest John
Petrol engined Renaults often have problems with the flywheel position sensor, its connectors or its earth. HJ
Related models

Versatile cabin and large, practical boot. Decent drive. Diesels are fuel-efficient. Good choice of used ones at sensible prices.