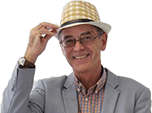 Where can I get an ex-BSM FIAT 500?
I'd like to buy an ex-BSM FIAT 500, but neither FIAT nor BSM will tell me how the vehicles are disposed of. I read in the press that the cars would be channelled thought a FIAT main dealer for selling on - but cannot confirm this or find the name of any dealer handling the cars. Could you use your knowledge of the car trade and contacts with FIAT to find answers? Do you also happen to know of any fleet users of FIAT 500s and any auctions which are used to sell ex-company FIAT 500s?
Asked on by Fiat-500 Fan

Answered by
Honest John
Back through FIAT dealers, but I have not yet heard of any coming through. As far as I can gather they are almost all 1.2 Pop models. There are a few higher spec, but not many. There was no plan to dispose of them via auction, though plans can change.
Related models

Funky looks and desirable image. Faithful to original. Easy to drive in town. TwinAir and Multijet emit less than 100g/km. Suspension improved from 2010.