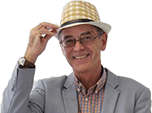 What do you think of the Nissan Leaf electric car?
My husband will shortly be having a Nissan Leaf for a 24-hour test drive. Have you driven one? If so, what is your considered opinion as to its merit against normally-engined cars.
Asked on by CH, via email

Answered by
Honest John
The battery will not last 24 hours. The best he'll get out of it on a single charge is 100 miles, with the heater off. They drive very nicely. Okay for suburban and city use as long as you have off-street parking and access to a power point to recharge it. If you have to street park, then it's entirely useless.
Similar questions

My questions are: 1) How exactly does a hybrid car work? 2) How is the electric part recharged and how far would the average car travel on one charge? 3) Would the driver in reality use the petrol part...

What do you think is the best automatic city car?

In the main, I only drive twice a day for 1.3 miles each way. Should I keep the Lexus IS 2.5 V6 petrol or swap to a small petrol car, or even a hybrid like the Toyota Yaris?
Related models

A realistic alternative to petrol or diesel cars. Easy to drive. Practical enough for a family. Range extended to 155 miles with optional 30kWh battery from September 2015.