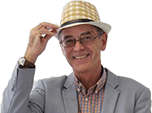 Why do Audi charge so much for their accessories and extras?
Erin Baker recently gave a fascinating review of the options on an Audi A6 Avant. I have engaged myself with a similar quest. I look carefully at options prior to spending my hard-earned on what is essentially a one-way ticket of depreciation. I looked high and low across the country before committing to a silver Audi A6 3.0 TDI Quattro Avant, but mine is one of the last of the previous model.

Many of the items Erin listed as extras on the current A6 were standard on the previous SE model: nearly £12,000 worth of equivalent parts. On top of that, I managed to get a very significant discount, of £13,250 on a pre-registered example (with 12 miles on the clock). So significant is the discount and the extras included as standard that, added together, they are not far from the total paid for the car of £26,750. But, significantly, the saving on the extras that Audi put on Erin's A6 is £50,635. A difference I will enjoy for many years as it will bring a smile to face on top of the pleasure I derive from driving a consummately capable and smooth load carrier.
Asked on by JK, Leek, Staffs

Answered by
Honest John
That is extraordinary, and enlightening. Journos first started noticing the high accumulated cost of Audi extras on the A7 launch. £50,000 cars were actually £80,000 with all the kit on them. Audi told us that they were demo vehicles for the extras and that was why they were so loaded.
Similar questions

I am thinking of purchasing an Audi A1 Sportback SE. What extras do you think I should have?

I am trying to spec a new BMW F25 X3, which I know is a car you recommend. There are several very expensive extras I would like but the prices are serious. Xenon lights are £920 and a towbar is £765. In...

I own a 52-reg Peugeot 307 Hdi Rapier with 120,000 miles on the clock. I am looking to upgrade and have seen a few cars. The one I am looking at is a 2004 54-reg Audi A3 1.9 TDI Sport 6-speed with 63,000...
Related models

Impressive cabin with a straightforward layout. Very quiet and refined on the move. Navigation and leather seats as standard. Efficient 2.0 TDI provides good performance.