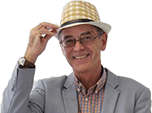 Cleaning a 'film' off glass
The inside of my windscreen (BMW330i/2004) is covered with a film that I can only assume comes from the a/c - it's similar to the haze on a smoker's windscreen but more resilient to attack by cleaners (which just smear) and vinegar.

Any suggestions for getting it off and for anything I can do to stop it happening, apart from turning off the a/c of course?
Asked on by lauriemil

Answered by
Honest John
Similar questions

What is the best product to restore black plastic mouldings to the original colour and shine?

My Peugeot 2008 has quite a lot of chrome trim - what would be your recommendation to keep this in good condition?

What is the best colour restorer for my black plastic trim which insists on staying grey?
Related models

Decent rear wheel drive handling. Some status. Plenty of choice.