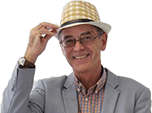 Remote fob repair/reprogramme - can you help?
Would you know where I can get a remote fob for this vehicle reprogrammed (apart from a main dealer)? Live in 'remote' mid Wales so mobile services may not be appropriate.
Asked on by hlt3012

Answered by
Honest John
Try a branch of Timpsons in the High Street, side street or in a Shopping
Mall.
No joy there, links to keys and locksmiths in this directory:
www.honestjohn.co.uk/useful-websites/specialists/
The first two on the list apparently give very good, very fast and very
cheap service.
Similar questions

My Audi central locking keys will not work. How can I fix them?

My son is having lock issues with his 2008 Citroen C1. He has only owned the car for six months, but he's gone through two keys in that time with both breaking in the lock. Can you offer any advice as...

I have lost the key to my 2005 Toyota Yaris and no spare is availble and the doors are locked with handbook etc inside. My Toyota dealer has quoted about £800 to put a completely new system on the car...
Related models

Excellent, honest vehicle, decent to drive on road and best in class off road. Better than original Freelander.