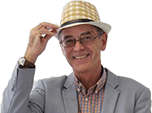 No goodwill gesture - is this fair?
I own a Fiat 500 Lounge 1.2 2008, 53k miles.

I took the car to a Fiat garage with a problem with the front windscreen wipers failing.

I was informed that the problem was "low speed wiper motor relay intermittently not switching to deliver power supply to wiper motor, intermittent resistance build up in relay coil" and that I would need a new body computer (£450), plus labour etc.

I phoned Fiat to ask if there was any support and I was told they would look into providing a goodwill gesture.

I have since been told by Fiat Customer Services that they will not provide a goodwill gesture. No reasons were given, but the Customer Services chap said it was probably due to the age of the car, mileage and the fact that the last service hadn't been with a Fiat dealership (the previous services were with Fiat).

The last service hadn't been with a Fiat dealer as I couldn't afford the price, I used a trusted and reliable garage (warranty had also expired in January 2012). I insisted on Fiat only parts being used and any work that needed doing I would have done at a Fiat recognised garage. I went straight to the Fiat garage with the wiper problem.

The last service indicated the cam belt needs replacing soon and today I've just noticed the heat shield coming off the exhaust (possibly, excuse my ignorance).

I would be grateful for any advice you can offer, including whether it is worth me pursuing Fiat any further for monetary assistance. Also, with the new work that is needed is it better to stick with the hideously expensive Fiat recognised garage for repairs or my trusted garage with Fiat parts?
Asked on by Abi

Answered by
Honest John
Stupid not to have continued to use a FIAT dealer. It was also due for a timing belt change at the last service, which may be why the FIAT service was so much dearer. First time this wiper problem has come up. Will add to car by car.
Related models

Transforms the Fiat 500 into an eager little sportscar with great handling and steering feel.