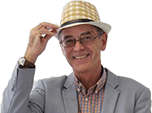 Flickering old Fiesta
Garage can't find a fault to explain the flickering brake lights on old Fiesta. Any ideas ?
Asked on by klacto

Answered by
Honest John
Bad earths to the lights probably due to corrosion inside the light clusters.
Similar questions

I have a 96 N Cordoba and the brake lights are not working. Have checked bulbs and fuses and have also replaced the brake light switch but they still do not work.

I have a 2006 diesel SAAB 9-3 Convertible that showed a 'limited performance' message from engine management and then the brake lights flickered. Although the engine management warning light comes on I...

All three brake bulbs on my 207CC are not working. Can't find the switch or fuse for that matter.
Related models

Stylish, cheap and easy to run