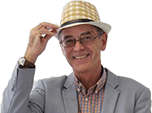 Peugeot 406 starting problems
I have a Peugeot 406 diesel 1999. It cut out on the motorway, after having about a week of starting problems.

Diesel is getting to the injectors, and we have replaced the low pressure fuel punp. However, it will not start. On the high pressure fuel pump, the cut off solenoid, the voltage being deliivered at ignition switch on is 8 volts, after 5 seconds or so, the voltage then drops to -3.7v (a polarity change), and the relay next to the ECU clicks when this happens.

Also, the engine will not start if I send 12 volts to the solenoid independently. Any ideas?

Asked on by Squeakal3393

Answered by
Alan Ross
Without a cicuit diagram it is rather difficult.

Have you had the engine undergo a diagnostic check? This may then indicate the problem.

Although you have diesel at the injectors it would appear that you have a fault somewhere that is relaying to the ECU which in turn is not allowing all the systems to operate.

The ECU (engine management system) is the brains of the engine and if a fault exists anywhere it will send a signal to the ECU which in turn will not operate the starting process.

You have many sensors fitted and one of those may be at fault,hence the diagnostic check.
Similar questions

How do you depressurise fuel, prior to replacing injectors, on a Peugeot 406?

When I turn the ignition key, the lights come on the dashboard but there's just a clicking noise and the engine doesn't turn. I've charged the battery using a battery starter as it hadn't been driven in...

My Citroen C4 refused to start today. I can't move the gear stick from parking to any other position unless I press on the brakes. When I do move it, the message "put auto box in place" comes up. When...
Related models

Powerful, frugal diesels. The estates are practical and some have seven seats. All models ride and handle extremely well. 2.0HDI can last 450,000 miles.