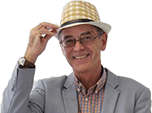 Mazda RX-8 poor compression
I have a 2004 Mazda RX8 192 that I bought in April 2005 with 5,000mls on the clock. I bought it from a Mazda Dealer with a full service history and I have kept it fully serviced and maintained as per the owners handbook ever since.

In October 2010 the car would not start. It was towed to a garage and a broken spark plug was discovered. On installation of new spark plugs the car still would not start. Carbon build up was then diagnosed and the engine was cleaned out which apparently solved the problem. However, since then the car has not seemed to run correctly. There have been some starting problems and low power on start up.

I arranged for the car to have a check up at another Mazda Dealer - the one I bought from has ceased trading. Initially they found nothing wrong apart from dirt in a fuel air valve which was cleaned out. Again this improved the performance of the engine. I subsequently asked for a compression test to be carried out on the engine. This showed that compression was below minimum. The Dealer advises me the only solution would be to replace the engine completely.

The car may be 7 years old but it has only completed 52,000mls. The car has been maintained and serviced as recommended by Mazda and yet has suffered a major failure. I understand from internet research that this may be a common fault and is related to a lack of lubrication of a seal at the centre of the engine. Later engine models have been supplied with a third oil injector and two electric oil pumps instead of one mechanical one, to prevent this problem occurring.

I really like this car and have had great pleasure driving it. I had intended to keep doing so. The car was covered by a 3 year 60,000 mile warranty. In the United States Mazda introduced a free extended warranty of 8 years 100,000 miles. My car has less mileage that either of these warranties and would be fully covered by the one in the US.

I would like to solve the issue and keep running my RX8, however the cost of replacing the engine is in the region of £6,000 according to Mazda which to me is prohibitive. Cost of an engine rebuild is about £3,000 with a engine specialist.

Are Mazda at least part responsible for this issue an if so how should I pursue them? Is an engine rebuild a viable option?

Asked on by Stuart Clarke

Answered by
Honest John
Your best options is the engine rebuild, then get out of the car asap.


Similar questions

My son needs a car and is looking at a Mazda RX-8. He drives for fun rather than efficiency. Would this car be expensive to run?

Can you tell me of any known problems with the 2009 Mazda RX-8? I'm thinking of buying one, but want to do my homework first.

My son died in September 2008. In February 2008 his Mazda RX8 Reg WV 04 WG had struck a metal object on the M4 Motorway that ripped the bottom out with a loss of oil. His insurers, Norwich Union, declared...
Related models

Genuine four-seat coupe with unusual rear hinged back doors, very involving to drive, good value for money second hand.