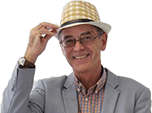 Privacy crass
I am a loss to understand why the police and the government do not take a tougher line on overtinted driver and passenger windows. These windows should have a light transmission of 70% but it is not part of the MOT test. Why not? It is absolutely vital to road safety to be able to make eye contact with other road users (especially for motorcyclists) but every day we see vehicles that are clearly in contravention of this rule. These vehicles should be impounded until made safe. I'm sure that the gauge for measuring light transmission through the glass cannot be that expensive (what price a life?), and if the MOT law was changed to embrace this standard then the price of the equipment would fall. The offending vehicles are very easy to spot, and so all police patrol cars should carry a gauge and issue a statutory fine. I have noticed that most of the offending vehicles are overblown 4x4s more intent on posing than road safety, but this practice is extremely dangerous and very easy for the police and government to solve. Thanks for an interesting and balanced column.
Asked on by

Answered by
Honest John
Only applies in the UK to front and front side windows. And the police did take a tough line a few years ago when they were sold expensive light meters (at 10x what they really should have paid) then had to make the money back in fines. I don't know what the fuss is all about. Our cars and trucks in Thailand legally have mirror tints on all windows. Makes no difference seeing out. Does stop people looking in and intimidating drivers. And there 40,000,000 motorbikes in Thailand compared to less than 500,000 in the UK.
Similar questions

I've had operations for malignant facial skin cancer and my face is now very sensitive and vulnerable. Need to protect it against hot sun in Torquay. Is there a legal way to tint the driver's window, if...

My Ford Focus 1.6 has done 88,000 miles. It kept showing an intermittent display fault with the odometer, speedometer, fuel gauge and temperature gauge all not working. Now none of these have worked at...

Will the removal of a DPF affect the MOT after April 2012?