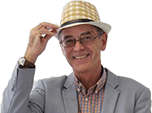 Will my car fail its MoT if the spare does not have the same size tyres as the rest?
My 2009 car has just failed its MoT for having different sized tyres on the same axle. The spare wheel (steel, but not a space saver with a speed restriction painted on it) was fitted, with the original alloy fitted to the other side. All are the original wheels and spare that came with the car when new. Can spare wheels like this be used now or in an accident with the spare wheel fitted would I risk be held responsible for not having a roadworthy car?
Asked on by Andy Podmore

Answered by
Dan Powell
Having different sized tyres on the same axle is very dangerous because it has the potential to destabilise the car and cause an accident. I'm not sure why your car has the wrong size spare, but it is not recommended to use a tyre that's 10-years-old as the sidewalls may be cracked. I would recommend fitting the appropriately sized tyre immediately and replacing the mismatch spare with something that's suitable for your vehicle.
Similar questions

I am thinking of replacing my four summer tyres with all season tyres, for my Skoda Octavia. If I have a puncture is it legal to use my existing spare wheel which has a summer tyre? This wheel is full...

Yesterday at its first MoT, my BMW M240i received an 'advisory' re cracking to all four Michelin Pilot Super Sport tyres. Is this unusual and should I be concerned? The car has covered only 15,000 miles.

I heartily agree with your reply concerning the lack of spare wheels. I have a fantastic 2-year-old Astra 2.0 CTDI and insisted on a full matching road wheel as a spare (essential in my opinion, especially...