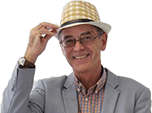 A friend's car had its reg plate cloned and now the car is constantly being stopped by police?
A friend's son has a Ford Transit van, which has had its number plate cloned. This number plate has been used in a high-speed pursuit and my friend's son is now constantly being stopped by the police. What can he do?
Asked on by alan

Answered by
Dan Powell
Vehicle cloning is a growing problem with some parts of London seeing a massive increase in cases:
www.honestjohn.co.uk/news/legal-motoring-advice/20...s
Assuming he's already told the police (and been given a crime number), I'd recommend speaking with the DVLA and asking them to issue a new registration number for the van.
Similar questions

Can someone make a car insurance claim against you without any evidence, witnesses or a police report?

My number plates have been copied and put on a similar vehicle that is being driven around my area incurring speeding/parking/toll charges. What is your advice?

I'm a 60 year old IAM F1RST and ROSPA Gold qualified driver. Whist driving my daughters car to work, I was T-boned by a vehicle with a cloned reg plate that didn't give way on a major junction. The police...
Related models

More refined and better to drive than many of its rivals, impressive interior quality, powered by excellent range of diesel engines.