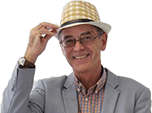 Why does my car run hot on longer journeys?
I have a 2001 Mercedes-Benz CLK convertible and it has started running warmer on longer journeys. The water and engine oil are topped up. It normally runs at above 85 degrees then shoots up to 100 degrees, though lowers if I drop to 60mph. Is this an issue and any ideas to fix it?
Asked on by Alexbath

Answered by
Alan Ross
From what you are describing we would suspect that the water pump is the problem. It may need replacing.
Similar questions

I have had my Rover 25's head gasket changed not long ago, my water pump three months ago and once again my water tank is emptying very quickly and needs changing more or less everyday. Do you have any...

I own a Mercedes-Benz CLK-Class and sometimes the ABS and ESP lights come on. Any idea what the fault might be?

I drive a 1998 W208 series Mercedes-Benz 320 CLK that's had oil changes every 9000 miles and has been utterly reliable since new. The 3200cc M112 series engine is as smooth now as when I first got it;...
Related models

Good looks. Aspirational. And a convertible available.