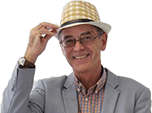 Should I be worried about the battery life in my PHEV?
My Outlander PHEV is three years old and has been an excellent car. I'm just starting to have a nag at the back of my mind about battery life and the consequent cost of replacement. Could I have your views and advice please?
Asked on by John Pattin

Answered by
Andrew Brady
The battery is under warranty for eight years/100,000 miles, so unless you've covered lots of miles I wouldn't be too concerned. Bear in mind that the batteries rarely fail, they just lose capacity over time. A Mitsubishi dealer should be able to provide a battery condition report if you're worried.
Similar questions

What is the best way to maintain PHEV batteries and enable them to keep their charge?

I have been viewing July's sales figures and I'm confused by the BEV, PHEV, HEV and MHEV classifications. Could you please give me an example of each?

I'm looking for second-hand petrol plug-in hybrid, from 2014 onwards, with three full-size adult seats in back, roof rack bars and as big a boot as possible for camping equipment. Any suggestions?
Related models

Cheap to run if you can charge at home and don't do many miles. London Congestion Charge exempt. Masses of space. Significantly improved for 2019