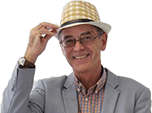 How much charge will a PHEV battery lose over five years?
I am thinking of buying a PHEV. I intend to keep the vehicle for five years and I do 15000 miles per year. I am a little concerned at battery deterioration in the latter years. How much charge am I likely to lose in the five years? I am considering a BMW 225xe or 330e.
Asked on by

Answered by
Andrew Brady
BMW provides a six-year, 60,000-mile warranty for its lithium ion batteries on plug-in hybrid models. If they drop to 70 per cent of their original capacity or less within the first six years, BMW will replace the batteries under warranty. There's a new 330e on sale next month - it's where our money would go.
Similar questions

What is the best way to maintain PHEV batteries and enable them to keep their charge?

My most recent purchase was a three-year-old Skoda which cost just under £7000. I'd love to replace it at some point with an EV but I don't see how the same sort of second-hand price bracket could exist....

I need to change cars as my working and domestic use is changing. My domestic local use suits an EV but my work use a diesel for a 10,000/30,000 split. The local mileage is short family taxi runs, groceries...