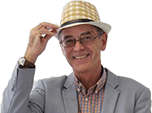 Can I drive in the EU if my licence is being renewed with the DVLA?
I have to renew my licence which will take up to three weeks - meanwhile, can I drive to Germany?
Asked on by Caroline Duncombe

Answered by
Dan Powell
If your existing photocard is still valid, you can continue to drive in the UK and EU. You must send your old photocard to the DVLA when you get your new licence.

If it has expired, however, you risk a fine of up to £1000 in the UK. You will also risk prosecution if you are pulled over by the Police in Germany, simply because you will not have a valid licence to drive.
Similar questions

How can I go about taking the DVLA to court about a decision to revoke a driving licence? I have written to them but i'm not satisfied with their answer.

My friend has some medical problems and I'm not sure if he should report them to the DVLA. His hospital consultants do not stop him from working out at the gym and say he is responsible for monitoring...

A few months back I was driving my son's car. We parked and when we came back someone was just about to put a note on to say someone else had hit it. Minor damage to the car but as he's a student we wanted...