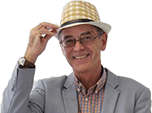 Should I be swapping the wheels of my Volvo back to front to even out wear?
At a recent service for my Volvo XC60 I asked for the wheels to be swapped back to front to even out wear - as suggested in the Volvo handbook. This was not done as I was initially told that it was not possible as the tyre pressure sensors were wheel position-specific. I contacted Volvo UK customer service for advice who referred me back to the dealer who now said this was possible but would cost £168. I do not seem to be able to get an answer which I fully understand - I would have thought that if Volvo is suggesting this in the handbook there must be a 'workaround' for the wheel position.
Asked on by Steve Lewis

Answered by
Honest John
The £168 is the 'labour' cost of swapping the wheels front to back same side then 're-initialising' the TMPS. You could do this yourself for nothing, but I urge you to take great car when jacking it up and removing wheels. Always try to put one of the wheels on its side under the car in case the jack breaks.
Check Tyres On The Drive (
bit.ly/2ZlEVaR
) and Blackcircles.com (
bit.ly/2JM6bqG
) for sizes and prices and read our Tyre Buying Guide (
bit.ly/2wsFHBU
)
Similar questions

What tyres would you recommend for a 2015 Volvo XC60? The car is presently on Pirelli Scorpion Verde 235/60/18.

I am about to buy a new Volvo XC60. I live in Madrid (hot in summer, cold in winter) plus travel frequently to Andorra and Switzerland. What tyres should I buy to cover me for all seasons?

I have a Volvo XC60 and am thinking of changing all four tyres to Michelin Cross Climates, however, I have a space saver spare wheel. Would I still be able to use the space saver in the event of a puncture,...
Related models

Very comfortable and refined. Makes a good long distance car. Stylish cabin. R Design models look sporty. Low emissions DRIVe versions available.