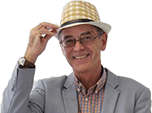 What's the best medium sized used van?
I want to buy a medium-sized used van. I'm torn between the Transit Mk7 or the Transporter T5. I'd like it to last me at least three years maybe five at a push. Transporters in my price range have 100k plus miles on the clock and the Transits around 50-60k. Which is going to last me longer?
Asked on by Alexander Armstrong-Corbett

Answered by
Dan Powell
Always aim to buy the newest van you can afford, with a full documented history that shows regular servicing and an oil change every 12,000 miles or 12 months (whichever is sooner). I would personally go with the Ford Transit, given it has fewer reported faults.
Similar questions

What is the best mid-sized van?

I'm looking to spend £3500 - £4500 on a van to transport two motorbikes, as well as the potential to throw the surfboards in and go camping in too. I will be insulating the back post-purchase. I was looking...

What's the best 10 year old, short wheel base van?
Related models

More room than the previous model. Decent engines.