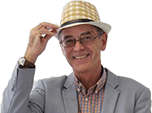 Why are there not more hydrogen cars?
Why do manufacturers not making onboard hydrogen assist cars and vans to at least reduce emissions?
Asked on by Graham Johnson

Answered by
Andrew Brady
You can buy hydrogen fuel cell cars such as the Toyota Mirai and Hyundai Nexo. The infrastructure isn't there, though - they require specialist refuelling stations, and there's only about a dozen of those in the UK.
Similar questions

Where I can find the location of service stations in the UK that sell hydrogen gas to owners of cars such as the new Toyota Mirai? I have visited many websites and they just refer me to other websites...

I ordered a new BMW X3 20i in February. The dealer sent me the spec of the car on and the documentation showed the colour I wanted. I confirmed the spec by reply email and asked him to order the car. Later...

Is it worth paying £399 for bodywork protection for a new car from Supaguard?