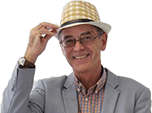 Why have keyless entry system become so popular?
Why the rush to fit keyless systems? Is it just a scam to fit a "premium" feature in a vehicle. I for one, would not want such a system. Physical keys have their faults but all in all, are quite satisfactory.
Asked on by Malcolm Sutton

Answered by
Andrew Brady
They're genuinely useful if you're approaching a car with your hands full and want to get in it without rooting around in your pocket for a key. They can be secure, too - provided they're fitted with a motion sensor so they go to sleep when they're not being moved.
Similar questions

When I take my keyless entry key out of the Faraday pouch to gain entry and drive, can my key still be cloned at the point of use?

I am buying a Volvo XC40 with keyless start but without keyless entry. Should I be concerned about security and buy a Faraday bag or is this more so for keyless entry protection.

Are there any cars with keyless entry, where the keyless entry facility can be disabled? So I can use a remote fob and press a button to unlock instead. Faraday cages for keys aren't sufficient for me.