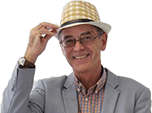 We need a hybrid SUV to replace our family estate - what do you suggest?
Having three teenagers, one of whom plays the cello, we are looking for a replacement for our three-year-old Skoda Superb. The low down estate car has not helped my wife's back problems and so we are looking for something with a higher driving position but a decent boot space. As it is used for lots of short journeys we would be interested in hybrid. Any suggestions?
Asked on by Paul Shouksmith

Answered by
Andrew Brady
The new Toyota RAV4 is an excellent hybrid SUV but might be a bit cramped for a family of five with a cello. If you can charge a car at home, a Mitsubishi Outlander PHEV might work. Alternatively, a Skoda Kodiaq would be a good option with lots of space - but it's not available as a hybrid.
Similar questions

What hybrid car would you suggest for a family of four with three people above 6 feet tall and one just over 6ft 6?

I want to upgrade my diesel BMW X3 to an automatic petrol hybrid, what would you recommend?

Our 2004 Jeep Grand Cherokee is tired and we fancy a Mercedes-Benz ML-Class 3.0. We're wary of diesels because we only do trips of about 10 miles. Should we be wary? If so, what's a good petrol alternative?
Related models

Cheap to run if you can charge at home and don't do many miles. London Congestion Charge exempt. Masses of space. Significantly improved for 2019

Efficient hybrid crossover available with two- or four-wheel drive. Spacious and robust interior. Very quiet and refined to drive.