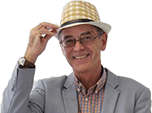 Why does the DPF light keep coming on in my car?
I have a Skoda Yeti 1.9 TDI I bought six months ago. In those six months the diesel particulate filter light has come on on three occasions - it is true that I don't do many miles and drive it like a diesel, but is it reasonable for it to come on this often or is surgery needed? It goes out when I follow the handbook advice
Asked on by stephen barber

Answered by
Honest John
If you repeatedly drive short distances at low revs then you simply fill the DPF up with soot and give it no chance to passively regenerate. The best thing to do is always use Super diesel and always drive at around 2000rpm from start-up because that puts less soot into the DPF and helps the engine heat up faster.
Similar questions

I am thinking of buying a Mazda CX-5 2.2 diesel automatic (2WD). I have two questions :- (a) Will the above vehicle be adequate to tow a caravan, 1300kgs gross laden weight, bearing in mind it is an automatic? (b)...

I read a lot about diesel DPFs but how do I know when the fuel system is regenerating? I drive a Toyota RAV4 2.2-litre diesel. Nothing comes alight on the dash board and only once did I smell hot oil?

I do about 12,000 miles a year, mostly short runs with occasional motorway long hauls. I know most (if not all) modern diesels have DPFs which can give problems. But I like diesels because of the relaxed...
Related models

Unique styling. Solid build. Excellent petrol engines including frugal yet peppy 1.2 TSI. Good space in the back. Frugal 1.6 TDI Greenline can return 60mpg+. Much loved model.