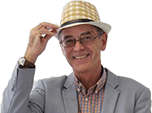 Can you suggest a PHEV that can be fitted with a tow bar for carrying bikes?
We currently run a BMW 2 Series Active Tourer PHEV Hybrid. We also have a couple of e-bikes. The car can't be fitted with a tow-bar, for attachment of a bike carrier, nor will the tailgate allow for a rear mounted bike carrier. The bikes are too heavy to lift onto a roof mounted bike carrier. Can you suggest another make of PHEV that can be fitted with a tow bar?
Asked on by Tony Forte

Answered by
Andrew Brady
A Mitsubishi Outlander PHEV might be a good choice - it can be fitted with a tow bar, and might even fit your bikes inside if you drop the seats. It won't feel as premium as your BMW, however. The Hyundai Ioniq PHEV is another good option that's available with a tow bar.
Similar questions

Can you recommend a family-sized plug-in hybrid with enough battery range to cover a 30-mile round trip commute? Ideally less than three years old and within a £24k budget.

Which is the best PHEV hybrid to purchase to replace a Nissan Leaf?

I'm looking for second-hand petrol plug-in hybrid, from 2014 onwards, with three full-size adult seats in back, roof rack bars and as big a boot as possible for camping equipment. Any suggestions?
Related models

Cheap to run if you can charge at home and don't do many miles. London Congestion Charge exempt. Masses of space. Significantly improved for 2019

Available as hybrid, plug-in or pure EV. Easy and relaxing to drive. Low running costs.