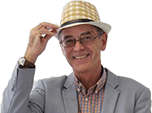 I want to reduce the cost of my motoring - what electric car should I choose?
I would like to swap my 15-plate BMW 1 Series M Sport for an electric car to do the school run, which is a 20-mile round trip, and occasionally a 65-mile run to the airport. On the assumption there is a charging point at the airport or office and that I can use my solar panels at home, what would be a good choice of EV? I would like to buy on a monthly PCP arrangement. My main motivator is reducing the total cost of motoring.
Asked on by Andrew Harvey

Answered by
Andrew Brady
It certainly sounds like an EV would suit your use - although do some research into charging at airports first. I spent six months with an e-Golf and found it very tricky trying to charge near an airport, unfortunately:
www.honestjohn.co.uk/our-cars/volkswagen-e-golf/
.
Don't let that put you off, though - many cars will be able to cover the 130-mile round trip off a charge, and you could always stop somewhere on the way home for a rapid charge. I'd recommend the Hyundai Ioniq Electric - it's an excellent EV with a range of up to 174 miles.
Similar questions

We currently have a Honda Jazz CVT. My my wife, who has limited mobility, really likes it. However, we feel that with the type of motoring that we do, journeys up to about 25 miles from home, that an electric...

What do I need to do to pay for EV charging at public chargers? Do I need an account and a dedicated credit card and if so, where do I get it from?

When are we going to standardise the confusing muddle of charging EVs? When you go to a point you don't know whether you have to belong to a net, need an app on your phone or a card, the cost and whether...
Related models

Available as hybrid, plug-in or pure EV. Easy and relaxing to drive. Low running costs.