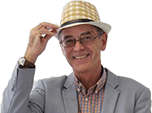 Are there problems with the Honda HR-V 1.5 Turbo engine?
I am thinking of buying the new Honda HR-V having waited for them to put a decent engine under the bonnet. I have read many reports of full dilution issues - petrol in the oil, particularly in the USA. Is this right?
Asked on by Mark williams

Answered by
Honest John
I asked Honda about this at the launch of the CR-V 1.5 i-VTEC Turbo. The reply was that this was an extreme cold weather issue where cars were started up at ambient temperatures of - 20C to -40C, then driven very short distances in which the condensation caused by the cold starts was not evaporated off.
Similar questions

Do you know if there is revised version of the BMW X1 to be launched in the next three months or so? Also, is there a likelihood of a 4WD petrol model to be available soon?

We're looking for a petrol automatic SUV/crossover with good mpg and fully spec'd for short daily use, with occasional long journeys. We are looking at the Volkswagen Touareg, Hyundai Tucson and Honda...

Is it a good idea to buy car with a turbo engine?
Related models

Highly practical and versatile thanks to 'magic' seats. Strong i-DTEC diesel.