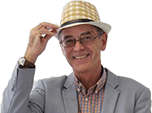 We only do 1000 miles a year - what small electric car do you recommend?
What small electric car do you recommend for me and my wife? We only do 1000 miles per year.
Asked on by ken baker

Answered by
Andrew Brady
A Renault Zoe is one of the most affordable electric cars. You have to hire the battery separately, though, so it might not be as cheap as you'd think. The Smart EQ ForTwo could be a good option if you don't need much practicality and don't travel very far.
Similar questions

In the main, I only drive twice a day for 1.3 miles each way. Should I keep the Lexus IS 2.5 V6 petrol or swap to a small petrol car, or even a hybrid like the Toyota Yaris?

I am thinking of replacing our ageing petrol runabout with a used EV of similar size. I notice a number of Renault Zoe models and similar with under 50k miles on offer for around £7-8k, mostly with a hire...

I don't have a car and need to buy one. I would like an electric or hybrid car, an automatic, it has to have easy access because I have a bad back. I will be driving to France soon so I'm not sure about...
Related models

Sensibly priced compact four-seater electric car. Cute and funky styling. Punchy and smooth to drive around town. Extra cost battery extends range to 180 miles from 2017.

Huge improvement over previous Fortwo. Available with a manual gearbox as standard. All-new twin-clutch automatic. Cheap to run. Tiny turning circle.