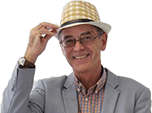 Is an electric car a good choice to replace our ageing Vauxhall Corsa?
We are looking to replace our elderly Vauxhall Corsa that is a second car and usually only does short journeys of 5-10 miles. It will do around 5000 miles a year. My husband is 6ft 5in so it can't be too small. We are wondering whether we should go electric or hybrid but know nothing about them?

Asked on by Lynne Heyworth

Answered by
Andrew Brady
Electric cars make the most sense if you can charge at home (i.e. have a private garage or driveway with electricity). If you can, it sounds like one would suit your requirements well. The Nissan Leaf is the UK's most popular electric car and it's been around for a number of years - so if you're looking secondhand, it'd be a good choice. If you're looking new, we really rate the Hyundai Kona Electric and Ioniq Electric. If you can't charge at home, a small petrol or hybrid probably makes more sense. The Toyota Yaris is available as an economical hybrid version.
Similar questions

We currently have a Honda Jazz CVT. My my wife, who has limited mobility, really likes it. However, we feel that with the type of motoring that we do, journeys up to about 25 miles from home, that an electric...

What electric cars do you recommend?

In recent years I've suffered hearing loss, so with cabin noise it's difficult to converse with my wife while driving our 2013 Ford Fiesta. We are now looking to buy a similar size vehicle. Can you recommend...