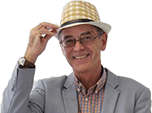 What electric or hybrid car should I buy for £10,000?
I don't have a car and need to buy one. I would like an electric or hybrid car, an automatic, it has to have easy access because I have a bad back. I will be driving to France soon so I'm not sure about the charging points there. I could spend up to £10,000 but obviously would prefer less!

Asked on by penny Barnes

Answered by
Honest John
A self-charging hybrid makes the most sense for distance driving. A plug-in hybrid makes the most sense for daily short runs and occasional longer distance driving. An EV purely electric car makes the most sense for short run and city driving. Trouble is, new ones are all expensive, taxi drivers have pounced on self-charging and plug-in hybrids, so used prices are up and £10,000 doesn't get very much. A Renault Zoe or Nissan leaf with a leased battery, or maybe one with a depleted battery, maybe a Prius Mk II, Chevrolet Volt or Vauxhall Ampera. There's more choice among older Honda Jazz or Civic and Toyota Prius/Auris self-charging hybrids.
Related models

A realistic alternative to petrol or diesel cars. Easy to drive. Practical enough for a family. Range extended to 155 miles with optional 30kWh battery from September 2015.

Sensibly priced compact four-seater electric car. Cute and funky styling. Punchy and smooth to drive around town. Range increased to 180 miles from 2017. Zoe from 2020 has range up to 241/247 miles.