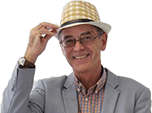 What's the real world mileage of the Hyundai Ioniq electric?
What's the real world mileage of a Hyundai Ioniq electric?
Asked on by Des Joyce

Answered by
Andrew Brady
It depends on lots of factors. How you drive, where you drive, the weather conditions. Officially it will return 174 miles and, with some careful driving, I suspect 130 miles would be achievable.
Similar questions

We currently have a Honda Jazz CVT. My my wife, who has limited mobility, really likes it. However, we feel that with the type of motoring that we do, journeys up to about 25 miles from home, that an electric...

A 24Kw Nissan Leaf will do about 95 miles. Why does the 32Kw Hyundai Ioniq only do a very small distance on electric power only?

If I use an electric powered car at night (with headlights) and heating (in winter), what percentage of the quoted range can I expect?
Related models

Available as hybrid, plug-in or pure EV. Easy and relaxing to drive. Low running costs.