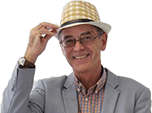 My car only blows cold air from the heater - what's the problem?
I have a 2010 Vauxhall Astra that is blowing cold air only. I have checked the coolant levels and they're fine. What could be the problem?
Asked on by Colin Downie

Answered by
Alan Ross
Does the engine reach its normal working temperature after 10 minutes of driving? If not then suspect the thermostat. If it does then you need to check the two pipes that go through the bulk head (to the heater matrix). If both are cold then suspect the heater control valve. If one is hot and the other cold then suspect that the heater matrix might be blocked.
If both pipes are hot then would suspect that the heater flaps are either stuck or have a electrical fault.

Similar questions

The heater in my 2002 Vauxhall Vectra has stopped working. Also the fan only works on the highest setting. What parts do I need and is it easy to fix it myself?

The heater fan has stopped working on my Astra. It started out only working on setting 4 but has recently given up completely. I've tried changing the resistor it briefly worked but again stopped. Any...

The heater fan on my Vauxhall Astra doesn't work. It used to work only in setting four, and then stopped working altogether. Replaced the resistor pack but it still isn't working.
Related models

Good combination of ride quality, steering and safe handling. Strong yet economical 1.4 turbo engine. Frugal CDTi diesels. Neatly styled interior.