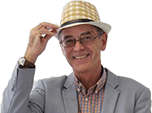 Can I drive an Aixam Coupe S on a provisional licence?
Can I drive an Aixam Coupe S on a provisional licence?
Asked on by robert blair

Answered by
Andrew Brady
You'll need to, at the very least, take your CBT test - the basic test motorbike riders take before riding on the road and gaining their full licence. This can be taken when you're 16. Aixams aren't cheap, however - with the Coupe S starting at £9,999 when new. That's a lot of money for a car that's limited to 30mph.
Similar questions

I've done my CBT and I'm now looking for motorbikes which are eligible in this category. I'd be riding my bike to work for an average distance of 30 miles each way. Could you please suggest a used 125cc...

I put my license plate numbers into a car insurance website and the reg came up as a manual transmission, but the car is an automatic. I only have an automatic licence.

I have to renew my licence which will take up to three weeks - meanwhile, can I drive to Germany?
Related models

New light quadricycle 'carped' that can be driven in the UK by a 16 year old from 19th January 2013 after passing the new CBT and Moped test.