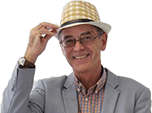 When does the cam belt on my car need changed?
I own a 2013 Volkswagen Golf 1.4 with 65,000 miles on (mostly long distance, motorway journeys). I'm getting differing opinions as to when is the best time for cam belt change (plus water pump). I want to pass the car over to my daughter, who would need to keep it going until about 100,000 miles. I don't want to land her her with a smashed up valve system. Any thought please?
Asked on by Anthony Lavelle

Answered by
Honest John
We have two standard pieces of maintenance advice. Change engine oil and filter at least every year or every 10,000 miles whichever comes first. Change timing belt, tensioner, waterpump (if driven by the timing belt) and auxiliaries belt at least every five years or every 60,000 miles - whichever comes first.
Similar questions

I have 2010 Nissan Micra, mileage is 95000. Does it have a timing chain or belt? When should I change it?

We are about to have the timing belt changed on our 2009 Scirocco TDi and have been advised by the dealer that as the engine needs to be removed to do this, it would be wise to change the water pump at...

I have a Volkswagen Tiguan SE Auto 140PS 2.0 TDI which is shortly due for its four year/40,000 mile service. The service schedule stipulates a cam belt change at this time, which I will have done, but...
Related models

Seventh generation Golf sets perceived quality benchmark for class. More spacious than before. Better to drive. Refined and comfortable. Multiple award winner.