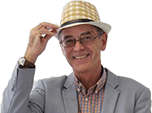 Learning to drive in: A Peugeot 107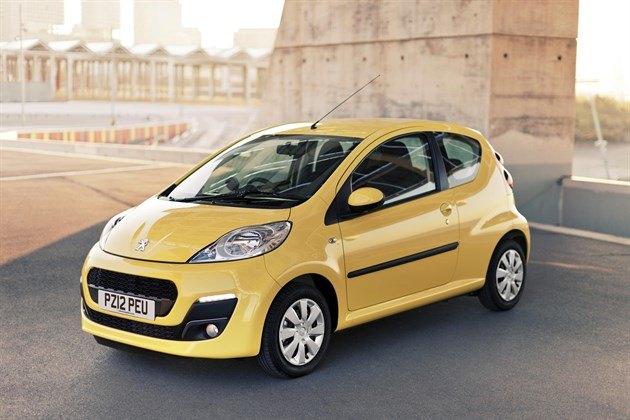 If you're on a budget and you're browsing the classifieds for a first car you'll notice an abundance of Peugeot 107s. They're cheap to buy, cheap to run and cheap to insure, whether you're buying used or you're lucky enough to be on the hunt for a new car.
They make more sense as used buys, though – the Volkswagen Up and its companions are better than the trio of Peugeot 107, Citroen C1 and Toyota Aygo, all of which are made at the same factory.That said, there are some cheap finance packages including Peugeot's Just Add Fuel, which covers annual tax, servicing and insurance, making ownership costs much easier to deal with. 
Getting Started
The cute, compact styling still looks good today despite the fact the 107 was introduced back in 2005, but opening the door reveals a cabin which hasn't aged quite so gracefully – the plastics aren't up to the quality of those in rivals like the benchmark Volkswagen Up. The centre stack looks a little old-fashioned by modern standards, too, but the vitals are there and it's simple to operate.
The small seats aren't particularly supportive but they're reasonably comfortable. If, however, you've a lot of passengers to carry then beware – there is only space in the back for two and it's a squeeze, and the boot is pretty useless. In front of the driver's seat is a large steering wheel topped by a nice clear speedo. Attached to that on a sweet looking stalk is a tiny but useful rev counter.
Those two dials move around with the wheel, but the wheel itself can only be adjusted for rake and not reach, so before you decide on a 107 or its siblings it's worth checking you can make yourself 100% comfortable. 
On the move
The little three-cylinder engine is quiet at idle but makes a characterful buzz when revved, and offers pretty sprightly and enjoyable performance at town speeds. The steering is precise, too, although the wheel is a little on the large side. Unfortunately the gearbox – a five speed manual – isn't particularly slick or precise, and has quite a long throw between gears.
It's a nimble car, though, and its small size makes it perfect for short trips in town – it's great for nipping through tight gaps. The suspension is quite compliant over speed bumps, but its lack of sophistication is betrayed by uncomfortable bouncing on heavily potholed and broken roads, and the car can be caught out by mid-corner lumps and bumps.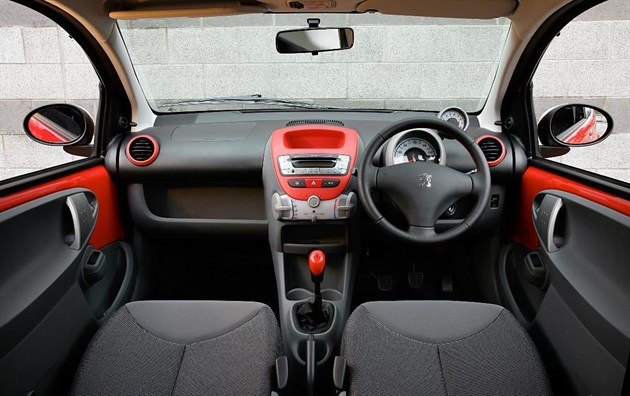 Manoeuvres
The 107 is about as easy to park as is possible for a car. The tight turning circle, flat rear end and big windows mean it's easy to see, easy to judge distance and easy to get straight to the kerb. If you struggle with parking and you're looking for a car to help you improve you won't go far wrong with the 107, whether parallel parking, reversing around a corner, turning in the road or bay parking. 
Summary
The 107 and its and its Citroen and Toyota counterparts are all affordable to buy and own, whether new or used, and offer cute styling in a compact package. In town our 107 test car was a great companion, but on the new car market the Volkswagen Up beats it hands down for quality and sophistication.
As a used buy, though, the 107 is pretty hard to beat for new drivers, and is the ideal cheap buy for private practice when you're still learning to drive. 
Helpful details
Price:

New or used the 107 is cheap to buy and run.

Size:

Perfect for parking and driving around town. 
Unhelpful details
Quality: The 107 has been going since 2005, and so its cabin looks a little dated, with cheap-feeling plastics.
Gearchange: It's not particularly slick or positive.
Steering: Can't be adjusted for reach
Glare: In sun the dashboard reflects in the windscreen annoyingly

Already learning? Visit our Facebook page and let us know what car you're taking lessons in. You'll also find lots of useful information, and you can ask us and other learners anything you want.