Top 10: Japanese cars you can't buy in the UK
Published 25 November 2019
We've had a look at some of the current models available in Japan to pick out some of the best, weirdest and cleverest cars available. If you're upset by the fact these cars aren't sold officially in the UK then don't fret – most can be imported and all are right-hand drive.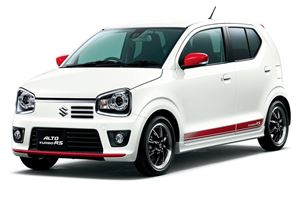 1
Suzuki Alto Works
Japan's car taxation favour cars below a certain size, with engines no larger than 660cc and power outputs no higher than 64PS. Cars made to this specification are known as kei (or light) cars – but just because they're small doesn't mean they're simple. The Suzuki Alto Works is a perfect example.
It may be powered by a 660cc three-cylinder petrol engine, but it's turbocharged to improve response, with power sent to all four wheels. Transmission is either a CVT auto or a five-speed manual. Since it's incredibly light, the Alto Works is agile and eager – perfect for a tight, narrow, twisting British road. It's just a shame it isn't available in the UK.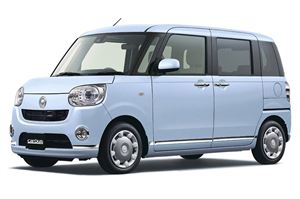 2
Daihatsu Move Canbus
Kei cars can be no longer than 3.4m, no wider than 1.48m and no taller than 2m – so Japanese car makers have come up with incredibly clever ways to maximise interior space while keeping exterior dimensions small. The Move Canbus is a perfect example of this cleverness in action.
It has enough space for four occupants to sit in genuine comfort, plus the rear seats can be folded down for loading big items and the front seat backs can be folded to make a bed. Peak power is just over 50PS, but, since the Canbus is so light, it's perfectly at home nipping around town. Ingenious.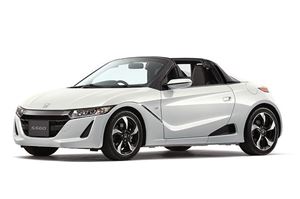 3
Honda S660
If the S660 was bigger and more powerful it'd probably be a star in the world of sports cars. But it's another little kei car, so it's staying in Japan for the time being. Engine capacity is 660cc and power is 64PS but, like a proper sports car, it has a mid-mounted engine, rear-wheel drive and a six-speed manual transmission.
In Japan it costs from around £11,000, which isn't much for an open-topped sports car, even if it does have a tiny little engine. The roof is made of fabric and is removed manually – it effectively rolls up like a newspaper and then stored in the boot. Simple, but also very light – essential in a car like this.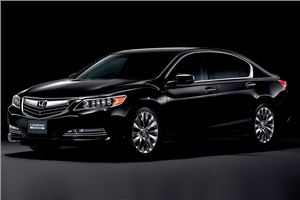 4
Honda Legend
Honda sold the Legend in the UK from 1996-2009, but British buyers weren't too keen on a big, expensive, petrol-powered saloon so it didn't sell well and was discontinued. But it's still sold in Japan – the latest generation model was introduced in 2014.
It's powered by a 3.5-litre V6 and a pair of electric motors, plus it's packed with loads of gadgetry including four-wheel steering. Think of it as a Japanese alternative to the BMW 5 Series… except cleverer and less good. Price? About £50,000.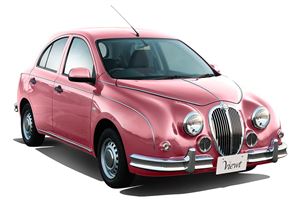 5
Mitsuoka Viewt
Ingredients: One Nissan Micra, skinned, and 500kg of assorted 1950s Jaguar-inspired components. Method: remove as many Nissan components as possible, leaving the engine, transmission, steering wheel and instrument binnacle. Next, drop ingredients into a large blender and mix. Garnish with pastel paint and serve with fun names like "French Macaron Edition."
That's more or less the long and short of the Viewt. It's meant to look like a Mk2 Jaguar and it sort of does, but the inside is mostly Nissan. On the plus side, it's far more economical and reliable than its muse, but probably less likely to perform under pressure when used as a bank job getaway car.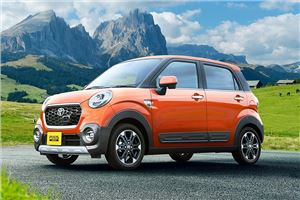 6
Toyota Pixis Joy
Toyota makes more cars than any other car manufacturer in the world, so its little surprise to see it has such a huge line up of models – most of which aren't sold in the UK. The Pixis Joy is actually a Daihatsu, though – only Daihatsu calls it the Cast instead.
Think SEAT Ibiza and Volkswagen Polo, only Toyota hasn't bothered to make the Pixis Joy look any different to the Daihatsu Cast. It's a cute Kei car, which cleverly maximises its interior space and is surprisingly high-tech, with an intercooled, turbocharged all-wheel drive variant available.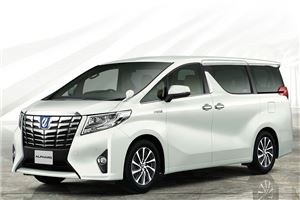 7
Toyota Alphard
Who says MPVs have to look sedate? Not Toyota. Well… aside from the Verso. The Alphard is far from sedate though – if there was an award for Biggest Grille Ever then it would win without any difficulty at all. Power comes from petrol or petrol hybrid engines in either 2.5-litre or 3.5-litre capacities.
Inside, there are huge infotainment screens front and rear, plus a powerful 17-speaker audio system. Bizarrely, if you want the ultimate in luxury from your massive posh MPV you can specify it as a four seater, which has a lounge style rear with extra comfy massage seats, a fridge and lots of storage.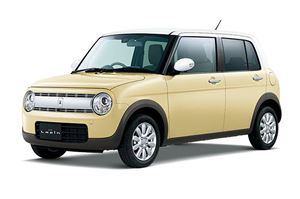 8
Suzuki Lapin
Lapin means rabbit in French. What that has to do with anything at all is open for debate, but this little car is definitely adorable. In typical kei car fashion it has a 660cc three-cylinder engine with a turbocharger, four seats, a CVT transmission and surprising practicality.
It would make a perfect city car in the UK, since it has the latest creature comforts like Android Auto, Apple Carplay, and a birds-eye view parking camera. It's economical too and, given its small size and CVT transmission, it's probably quite easy to drive in busy traffic. It's a shame we can't have it…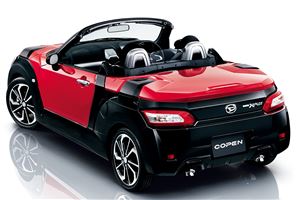 9
Daihatsu Copen XPlay
An earlier version of the Copen was sold in the UK, albeit with a 1.3-litre naturally-aspirated engine in place of the 660cc turbo sold in the Japanese domestic market. In Japan that first-generation car lasted until 2012, after which Daihatsu made do without a sporty, cute two-seater for two years.
The current car, launched in 2014, is available in a couple of styles, including a more traditional-looking variant with round lights. But we like the X-Play, with its bold styling and black details. It could have made it to the UK, but the credit crisis and exchange rate problems meant it was no longer profitable for the UK importer to keep selling Daihatsu models after 2011.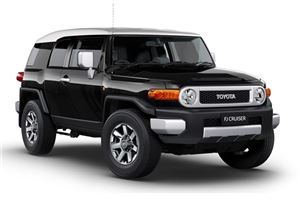 10
Toyota FJ Cruiser
This quirky SUV is (or was) sold in various markets around the world including the US, but it never reached the UK. We probably wouldn't be too keen anyway since it's powered by a 4.0-litre V6 petrol engine, rather than a torquey, efficient diesel. 
Its retro design is inspired by the original Toyota FJ40 Land Cruiser from the 1960s, but with modern and durable underpinnings. Prices in Japan start at around £24,000, so after shipping it over to Britain, exchange rates and the rest of the complications involved in selling a car here, we can understand why Toyota isn't keen - even if it is a cool-looking car.