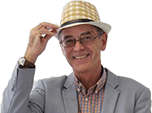 Top 10: Cars that didn't make it into production
Published 3 January 2019
Proper concept cars are brilliant to look at, but are mostly hot air, and it's quite easy to tell which cars are just window dressing and which are intended for production.
What we're looking at here are those cars that were shown with some intent to produce, either tacit or stated, but which for whatever reason fell at the final hurdle. To quote the great Jim Bowen (and not for the last time here, either), "let's look at what you could have won".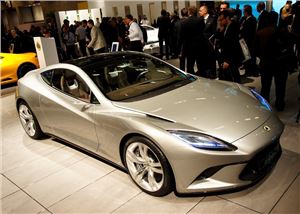 1
Five Lotuses
The award for most failed concept cars at a single motor show goes to Lotus, who in one celebrity-laden swoop shocked the entire motoring fraternity by unveiling five concept cars during the 2012 Paris Motor Show, despite reportedly being on the brink of bankruptcy.
Brian May, Mickey Rourke and Naomi Campbell were among those who unveiled the Elite (pictured), Esprit, Elise, Eterne and Elan concepts, none of which have appeared since, presumably because the development budget all went into celebrity agent fees.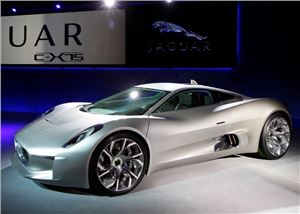 2
Jaguar C-X75
The Jaguar C-X75 was barely believable when it was unveiled at the 2010 Paris Motor Show. Its spec sheet included four electric motors (one for each wheel) and a diesel turbine engine – leading to its 'jet-engined Jag' tag.
That it would be produced in limited numbers, as claimed with a straight face by Jaguar, for £1m was probably the least believable claim. And so it proved, when the car was canned owing to, surprise surprise, the credit crunch.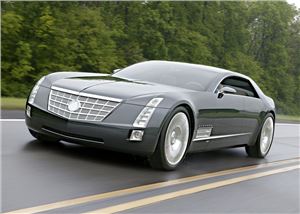 3
Cadillac Sixteen 
To look at the Cadillac Sixteen is to look at what America thought 2013 would look like in 2003 – absolutely massive. Better luck next time, America. It apparently came close to production before GM realised that a 2.2-tonne car with a 13.6-litre V16 engine might not sell very well in the recession-hit US.
Undeterred, Hollywood placed the Cadillac 16 in its literal visions of the future, the car having appeared as Adam Sandler's 2017 runabout in Click,for example.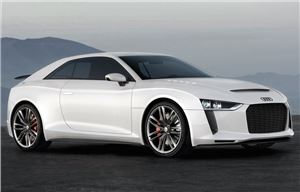 4
Audi Quattro Concept
To celebrate 30 years since Audi's original Quattro, the maker unveiled the Quattro Concept at the 2010 Paris Motor Show. Essentially a re-bodied Audi RS5 with a hefty chunk cut from the wheelbase.
The two-door hatchback looked production-ready in 2010 and Audi talked of limited build numbers. Sadly, Audi pulled the handbrake hard in 2012, grinding the project to a standstill.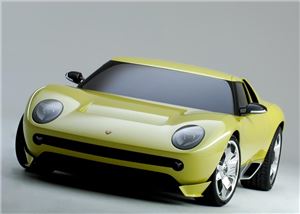 5
Lamborghini Miura Concept 
The 1966 Lamborghini Miura is credited by some as the first true supercar, so when Walter de'Silva knocked up a 21st Century rendition for the original's 40th anniversary, plenty of people were wetting themselves at the thought of a revival.
It shouldn't really be on this list on account of Lamborghini stating from the start it would never be made, but it was always hoped that the company would have a change of heart. It didn't.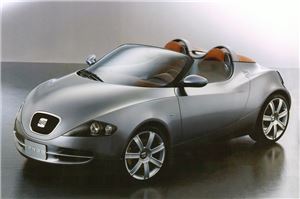 6
SEAT Tango
As the Sports Direct of the Volkswagen Group portfolio – sporty goods for those on a budget – SEAT is, so thinks everyone, the perfect platform for an affordable two-seat sportscar.
Everyone except Volkswagen, that is, who despite signing off the very cool Tango concept for the 2001 Frankfurt Motor Show, refused to give it the production go-ahead, claiming it wouldn't sell in big enough numbers to justify the development cost.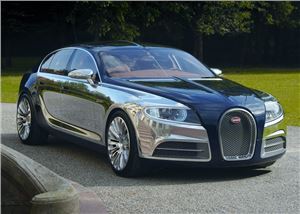 7
Bugatti 16C Galibier
Volkswagen revived the Bugatti brand in extremely successful fashion with the Veyron, so it followed that a four-seat version would come too, built for the man who has everything but also has kids.
The 8.0-litre, 16-cylinder (hence the name) 16C Galibier was unveiled at an invitation-only event in September 2009, but then went into what videogame makers refer to as 'Development Hell,' until it was finally, officially axed in September 2013. Nobody knows quite why, but it was likely to allow Bugatti time to dream up endless special editions of the Veyron.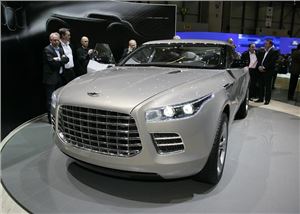 8
Aston Martin Lagonda SUV
As it happens, Aston Martin looks set to build a Lagonda super saloon quite soon, but back in 2009 the recessionary landscape was very different, and Aston's unveiling of a V12 luxury 4x4 – and a very ugly one at that – was quickly revealed as ill-advised.
The plug was swiftly pulled – although if the planned saloon does ok, you can bet your bottom billion that a second attempt at a massive Lagonda SUV will follow.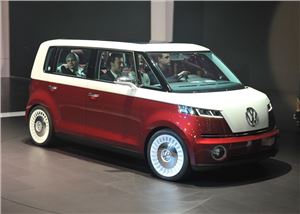 9
Volkswagen Bulli
Volkswagen proved Jim Bowen very wrong after the 2011 the Geneva Motor Show, when the company showed that you can indeed beat a bit of Bulli. The 2011 VW Bulli Concept – essentially a very modern, electric take on the original Type 2 Camper – was met with a variety of 'car of the show' type accolades, but to date shows no sign of appearing in a showroom. Shame, because you can't beat a bit of…oh, done that already.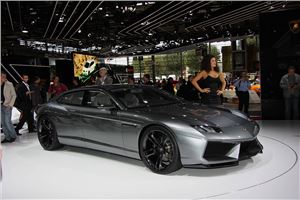 10
Lamborghini Estoque
In 2008, with the Porsche Panamera and Aston Martin Rapide on the cards and showing that the world was ready for that sort of thing, Lamborghini threw its rear seats into the ring with the Estoque.
Then it quite quickly took them back again, when in 2009 it decided it didn't want to do a front-engined saloon after all. Speculation continues that one day Lamborghini will, like Ferrari, begin producing repmobiles worth selling your kidneys for.