Top 10: Baffling features of good cars
Published 3 January 2019
Plenty of cars have overwhelmingly bad traits, or are actually just generally rubbish, but here's a celebration of those car features that stick out like a sore thumb by virtue being in otherwise good cars.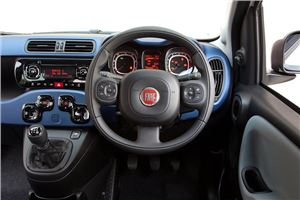 1
Squircle, Fiat Panda  
If you're going to copy a steering wheel design, copy an F1 steering wheel, or a spaceship's… or at least something circular. But don't copy a steering wheel roundly regarded as the most stupid ever made – the Austin Allegro's legendary quartic steering device. Yet that's what Fiat did for the 2011 Panda, bestowing the 'squircle' upon it.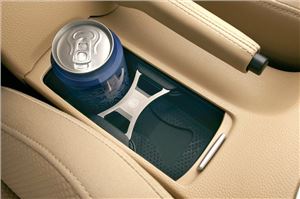 2
Bottle opener, Volkswagen Golf
In Germany they have metal caps on soft drink bottles. But we don't really have those in the UK, apart from on the occasional overpriced bottle of posh pop aimed at fooling people in expensive supermarkets. In our world, bottle openers are for beer, which is why every passenger that gets into your bottle opener equipped Volkswagen Golf Mk5 or Mk6 will be unable to resist making a reference to drink-driving.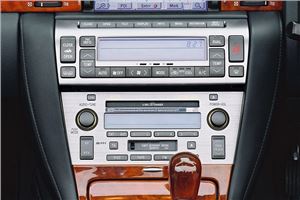 3
Cassette player, Lexus SC 430
A BMW buyer in the late noughties may have been able to download a popular chart hit onto his iPod then play it wirelessly through an in-car Bluetooth connection – but where's the fun in that? As late as 2009, the Lexus SC 430 owner could spend his Sunday afternoon taping the top 40 with Bruno Brookes, before slotting the BASF C90 straight into the tape deck of his new motor to listen back to it in all its hissy, analogue glory. Magic.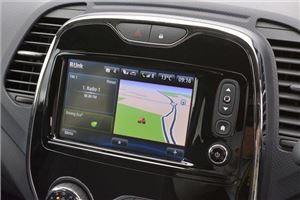 4
R-Link, Renault
If the Volkswagen Group's latest multimedia platform (called MIB, if you're interested) is Professor Brian Cox, then Renault's R-Link system is Russell Grant.
It's often guesswork rather than intuition that gets R-Link doing what you need it to do, because in the quest for on-screen neatness Renault has cast aside some of the basics of functionality. It all just takes that little bit more mental effort than it should. More here, if you're interested.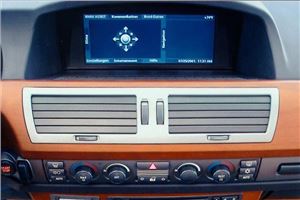 5
iDrive, BMW 7 Series
To abate the ever-swelling number of buttons that car dashboards required as technology progressed, BMW decided that everything could instead be controlled by one neat dial. The iDrive concept was born. A great (and ultimately highly influential) idea, but sadly iDrive version 1.0, launched with the 2001 7 Series, was bafflingly clunky and became one of two thorns in the side of the otherwise excellent car – the other being its big ol' 'Bangle Butt'.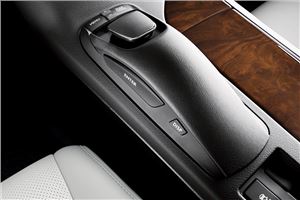 6
Remote Touch Interface, Lexus RX 450h
In keeping with Lexus' occasional fondness for retro technology, while other manufacturers were pressing on with touch screens for their in-car infotainment, in 2010 Lexus launched the Remote Touch Interface  – based on the computer mouse and pointer, that most cutting edge link between man and machine. It's a horrible system that doesn't really get any easier with prolonged use.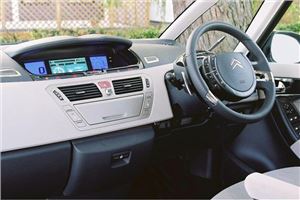 7
EGS gearbox, Citroen C4 Grand Picasso
The 2007 Citroen C4 Picasso launched with a newly developed EGS 'robotised manual' gearbox on every 2.0-litre variant. The transmission basically changed gear for the driver rather than using a traditional torque convertor automatic, which are notoriously bad on fuel. Unfortunately, the robots Citroen employed to do this job made every gear change feel like the car was a small boat being hit by a large wave. Still, at least the Grand Picasso had plenty of oddments compartments. You know, to be sick into.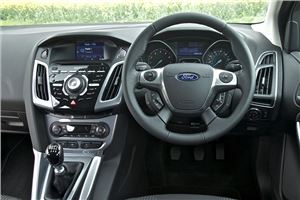 8
Dashboard, Ford Focus
The current Ford Focus is in most ways a brilliant car. Apart from the small matter of the design of its entire dashboard, that is. The company calls its approach Kinetic Design, though Frenetic Design would be more apt; the Focus' interior is a horrible mess of buttons and shapes that looks like it was put together by a group of teenagers all working in separate buildings. At least the recent facelift rectifies the issue.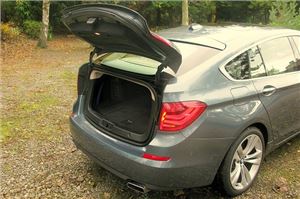 9
Boot, BMW 5 Series GT 
The original 5 Series GT certainly isn't a future classic, but its unusual mashing-up of an executive saloon and an SUV does give it an esoteric type of appeal. You'd assume that the boot of this big fat 'Grand Tourer' would be bigger than the 5 Series saloon's – but you'd be wrong. Not only is it smaller by volume, it's also hampered by a twin-opening setup, the hinges of which make the tailgate massively heavy and whose only advantage is a letterbox-thin and fairly pointless secondary boot access.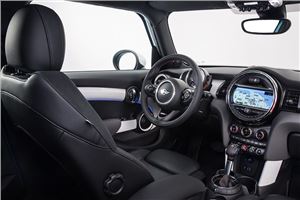 10
Interior lights, MINI
Obviously interior lights are quite important, but what about little ones that don't light up anything, but that can… oooh, they change colour! There's green, blue, reddish blue, purple, reddish purple, purplish blue, blueish red, and red. And, for the subversive male MINI driver, or the stereotypical girl, or just anyone that likes it, pink.