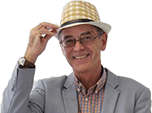 Volkswagen Touareg 2003 Road Test
Tue, 25 Mar 2003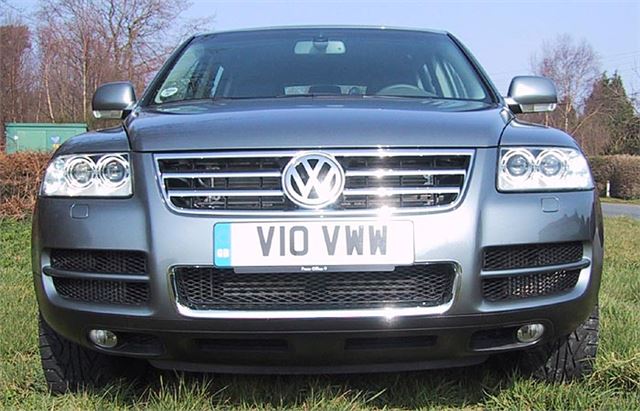 Honest John on and off road tests the 2003 VW Touareg V10 and the rest of the 2003 Touareg range.
Different things get different people excited. A beautiful woman. A handsome man. A dangerous sport. An exotic holiday. A 5.0 litre V10 diesel engine.

Well at least I got the order right. So for now let's concentrate on the engine. It pumps out 310 brake horsepower and, wait for it (because you do have to wait for it), a staggering 553 lb ft of torque. We used to call that kind of torque "stump pulling". But this is enough to pull a California Redwood out by its roots.

That's why there has to be a bit of a delay between you stomping your foot on the pedal and that monster torque feeding through a six speed autobox to the wheels. If it tried to get there instantly, something, somewhere would snap.

It's also a beltless and chain-free engine. The camshafts, the diesel pump, the alternator, the PAS pump and the a/c pump are all driven by gears. The two speed alternator charges not one but two batteries: one for auxiliary power and the other to re-start the engine. It hauls this 2,542kg vehicle to sixty miles an hour in just 7.5 seconds, then on to 140mph, if you're wearing road tyres (130 if on M+S). Yet it still delivers a reasonable 23.2mpg average on the EC combined cycle.

So what's it like to drive on the road? Awesome? Actually it's quite benign once you get used to it. At first you think its colossal torque is overwhelming and will haul you straight on at the first serious bend. But relax, stay cool, choose comfort or sport suspension settings to suit the road, decide whether you want to over-ride the six speed boxes choices or let it think for yourself, and once you're easy with the vehicle it's easy with you.

You have to watch it overtaking on a narrow road because the Touareg is anything but narrow and the door mirrors stick out almost a foot either side. Fortunately someone else had already smashed one of them before we discovered this. And you end up simply sticking it in Drive because that's easier than mucking about with the back to front Tiptronic (though there are also optional steering wheel change buttons on Sport models). But this can do things no Range Rover or BMW X5 or Mercedes ML or even Toyota Landcruiser diesel can do. Like really shift when you want it to.

It's also a proper off-roader. On air suspended Touaregs the ground clearance is as much as 12". The structure is totally rigid, so doesn't twist and squirm. All models have high/low range gears, a manually lockable centre diff, some demon electronics that automatically feed 100% of available torque to the one wheel that has got any grip and an amazing 'hill holder'. Just lift off on the steepest, slipperiest slope and the car stops dead. Accelerate again and it moves off again. Parking brakes? Who needs them? This thing will stop and re-start on a 45 degree incline. It's no washout crossing rivers either. Each door is triple-sealed to prevent water coming in and the fording depth of air-suspended Touaregs is 580mm. Try that in a Range Rover or an X5 and either the electrics will go pop or the engine will suck in water and hydraulic itself to death.

Apart from the V10 diesel, we also got to drive the £20,000 cheaper 3.2 petrol V6. For £30,725 with the autobox this is a seriously good value vehicle. A comfortable, reasonably quick and very capable genuine 4x4 for the same money as a Lexus RX300. It's really going to damage RX300 sales.

VW is ordering in a mix of 57% 2.5 diesels (effectively half the V10 and also with gear train camshaft); 24% 3.2 V6 petrols; just 4% 4.2 V8 autos; and 15% 5.0 V10 diesels with 94% automatic. A W12 arrives in 2004, and also a mid range 225bhp diesel. I reckon they've got it right. The V6 petrol and diesel will sell like mad to the Surrey school bus brigade because it's exactly the right price point.

But there will always be enough buyers lusting after beautiful women, handsome men, dangerous sports, exotic holidays, and 5.0 litre V10 diesel engines.