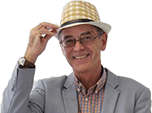 Toyota RAV-4 IV 2013 Road Test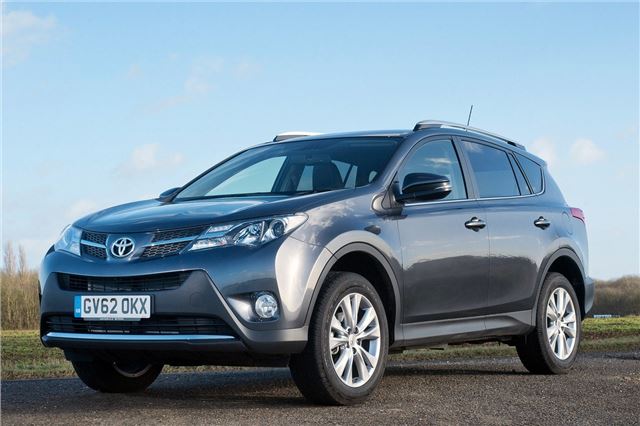 Headline news about the new 4th generation Toyota RAV-4 is that you can now buy a two wheel drive version that emits a mere 127g/km CO2 and will cost you just £100 a year to tax.
My advice about that is don't.
It gives you rugged SUV looks, it is tough enough to drive on rough tracks without damage, it has decent ride quality, there's plenty of luggage space (547 litres), the rear passenger compartment floor is flat and there's limo-like rear legroom.
But it isn't great to drive.
By that I'm not speaking from the point of view of a boy-racer.
I'm telling you that on a road that involves corners it's so dull and cumbersome that driving it is tedious and unpleasant.
The reasons are all to do with centre of gravity, weight transfer and comparatively tall 225/65 R17 tyres. So you get 'roll understeer' and tyre squeal at comparatively low speeds until the ESP cuts in and numbs the experience completely.
You may have to pay more to buy a four-wheel drive Toyota RAV-4, and annual VED will be more, but you are going to be a lot happier in it.
The fact that all wheels are sometimes driven is not the whole reason why it's completely different; it's the way the four-wheel drive system works.
Toyota has built in 'torque vectoring' to divide the drive between front and rear.
Normally, the RAV-4 is front wheel drive. But as the steering angle sensor detects that you are entering a corner, drive is initially split 90% front and 10% rear, tightening up the steering. Mid-way through the corner, drive is split 50/50. Then, as you come out of the corner, torque gradually vectors back to the front.
This doesn't merely make the steering much sharper and more positive, it transforms the driving experience into a pleasant one. And that's despite the fact that our four-wheel drive car was on the same 225/65 R17 tyres as the two-wheel drive RAV-4, which it won't be on in the UK. It will be on 235/55 R18s over here, so they will make it sharper still without ruining the ride quality.
It also helped that our car had the 6-speed automatic transmission with paddleshifters, that will probably be the caravanner's choice even though that pulls the towing weight down to 1,800kg from the 2,000kg of the 4WD manual.
Gearing of both the 2.0 D-4D 122 2WD manual and 2.2 D-4D 148 4WD automatic is 37.5mph per 1,000rpm.
The RAV-4 obviously still isn't sportscar-like, and a BMW X3 is better. But it's comparable to a Honda CR-V, Mazda CX-5, Volkswagen Tiguan and Ford Kuga. I could spend all day driving one on a twisting route, and I wouldn't want to do that in the two-wheel drive version.
The new RAV-4 comes with three different engines and three different transmission options.
First, a 122PS 2WD 2.0 diesel 6-speed manual that emits 127g/km so is £100 annual tax.
Second, a 148PS 4WD 2.2 diesel 6-speed manual emitting 149g/km so £135 tax.
Third, a 149PS 4WD 2.0 petrol CVT automatic emitting 167g/km so £195 tax.
Fourth, a 148PS 4WD diesel 6-speed automatic emitting £176g/km CO2 so £215 tax.
Toyota uses social networking to finalise the UK specifications of its cars. It released provisional specs two months ago and as a result will be offering an important change from July onwards.
The RAV-4 now has a lift-up tailgate rather than a hinged door, so there is no question of hanging a full sized spare wheel on the back. That meant all UK RAV-4s were originally specced to come with a tyre repair kit. However, there is room under the load area floor for a space saver spare (maybe even a full-size spare) and the Facebook and Twitter reaction has been such that Toyota will now offer a space-saver as a free-of-charge option from July.
More at Toyota