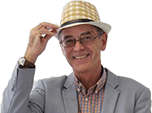 Toyota Avensis 150 and 180 D-4D 2006 Road Test
Thu, 15 Jun 2006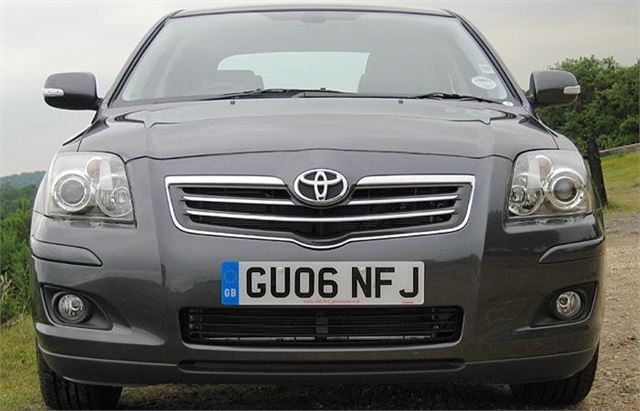 I ran an original 115PS Toyota Avensis D-4D for six months a couple of years ago. I wound up describing it as "an amiable thing. Does the job very well. And never, ever snaps back."

The fully independent chassis was always capable of carrying more power, and was always adjustable. It wouldn't take much tinkering underneath to make an Avensis grip and handle like a track day car. However, that would create more wear on the bushes and tyres than Toyota and 99% of its customers want in a family car. So, though it has plenty of potential, the Avensis is set up to last.

Nevertheless, Toyota has now give the Avensis a mid-life facelift, improved the suspension, put indicators in the door mirrors, sharpened up the diesels, made all engines timing-chain (the old 2.0 D-4D was belt) and added a cool £1,500 to most of its prices.

The old 114bhp 2.0 D-4D goes up to 126bhp, plus a useful extra 20Nm torque and an extra (6th) gear. There's a new 150bhp 2.2 D-4D 150 6-speed. And to top off the Avensis range, a 175bhp (177PS) 2.2 D-4D 180 6-speed.

I've covered the Avensis general attributes before at www.honestjohn.co.uk/road_tests/index.htm?id=107: its comfort, huge boot, well-planned cabin and general friendliness before. So this test concentrates on the performance and handling of the new 130 and 180 D-4Ds.

The first thing that struck me about the D-4D 180 is its ridiculous level of refinement for a diesel. The engine is all but inaudible. The new 6-speed box is pleasantly precise. There's bags of low speed torque with no 'turbo lag'. And if you need to overtake something you can rely on third gear to fling you past it before the other driver knows what's happened. This car is astonishingly, indecently quick, for a diesel. It also revs to just over 5,000rpm, giving around 31 in 1st, 55 in 2nd and (slight gap) 85 in 3rd. After that, the top three gears offer you 25mph per 1,000rpm in 4th, 32mph per 1,000 in 5th and a very long 40mph per 1,000 in 5th. It's quite a wide set of ratios, but coupled with the engine's mammoth torque of 400Nm (295lb ft) between 2,000 and 2,600 rpm there's a gear for every eventuality and the precise changing box is happy for you to make block changes.

It's also very 'clean'. CO2 of 161g/km puts it into the £135pa VED bracket, which isn't bad for a 137mph car that gets from 0-60 in 8.3 seconds. But it also anticipates future legislation with a special 'DPNR four-way catalytic converter that also reduces nitrous oxides and particulates without requiring any maintenance. On 17" wheels, the aspect ratio of the tyres has been increased from 45 to 50 and the suspension subtly tweaked so the car not only handles well it also shrugs off speed humps, especially those of the normally spine-shattering 'speed cushion' variety. It doesn't tuck in tight at the front like an Alfa 159, though. Despite the considerable performance it isn't a sports saloon. Merely a very rapid, decent handling 5-seater that could be made to grip as well as the Alfa but hasn't been in order to preserve its suspension3

The D-4D 130 naturally offers a lot less of everything. The gearing is different, but it revs just as well and gear-speeds in 1st, 2nd and 3rd are pretty much the same. 3rd has nothing like the catapault effect of 3rd in the 180, it simply offers what you'd expect from a 126bhp diesel. Fourth offers the same 25mph per 1,000rpm. But the top two ratios are a little shorter, giving around 30mph in 5th and 37.5mph in 6th. So it's a useful improvement over the old D-4D 115.

Driving around getting used to the cars, one criticism readers have made came back to me. With the radio on, you can't hear the indicator clicker. Toyota has made its diesel engines quieter, but it needs to make its flasher warning louder.