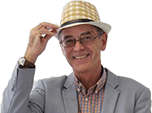 Suzuki Kizashi 2011 Road Test

'Kizashi' translates from the Japanese to 'optimism'. A sign, or omen, of good things to come. So is Suzuki being optimistic in hoping to sell 500 examples of the unusual Kizashi in the UK?
It arrives in January 2012. And since winter also appears to be arriving late this year, that might be a good thing.
Because it has selectable 'intelligent' four-wheel drive via an electromagnetic coupling.
There aren't many other four wheel drive cars of its size and price range: Audi A4 B8 quattro, Skoda Octavia 4x4, Skoda Superb 4x4, Subaru Legacy. And of these, only the Octavia and Superb undercut the Kizashi's expected £23,000 price.
The Kizashi is a bit thirsty at 34mpg combined. And 191g/km CO2 is going to cost £245 a year in VED. There is no diesel planned. Just a 180PS 2.4 petrol four stumping up 230Nm torque and coupled to a six-step JATCO CVT transmission with paddleshifts.
Selecting manual shifting by paddle and pressing the four-wheel drive button transforms the car from mundane and understeery with an irritating transmission to decently secure and sporty. It's never quite a quattro because mid corner undulations can catch it out, but it's still a decent drive capable of giving pleasure at the cost, I guess, of a hefty increase in fuel consumed.
Despite being relatively compact at 4,650mm long, it sports a 461-litre loadspace with cutouts for golf clubs behind the rear wheelarches and 60/40 fold-down rear seatbacks.
Inside, there's room for five and though piggy in the middle won't appreciate the hard backrest there is at least an indentation in the ceiling to accommodate the tops of back seat passengers heads.
Leather seats, cruise control, electric front seats, electric folding mirrors and pleasing, good quality trim are all standard.
The car comes on nice looking 18" alloys with 235/45 tyres (in our case Bridgestone Blizzak full winters) and has a space-saver spare rather than an aerosol of glop. But, of course, those low profile tyres do transmit jolts from sharp ridges through to the cabin.
There wasn't any point in Suzuki launching an also-ran front drive manual Kizashi because it wouldn't have sold except at a heavily discounted loss.
But a luxurious compact 5-seater, with selectable four-wheel drive and a 6-step paddleshift to play with certainly fills a niche.
And probably will when the snow eventually comes.
More at Suzuki