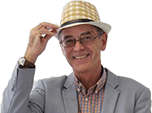 Renault Twingo GT 2008 Road Test
Thu, 21 Feb 2008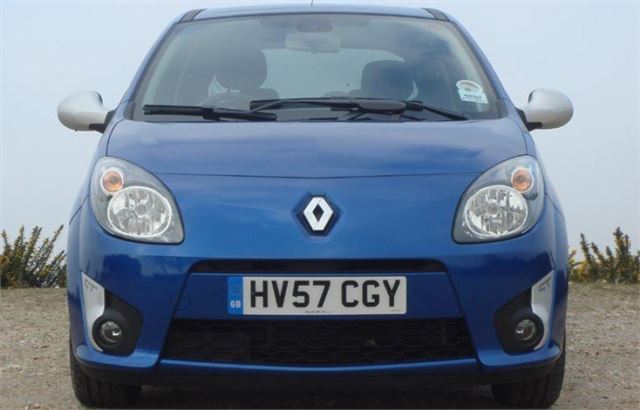 The biggest enemy of the new Renault Twingo is the FIAT 500. Twingo prices are a bit lower, starting at £7,500 for the base model, rising through £8,375 for the Dynamique, to £9,995 for the TCE 100 GT tested here.

So it's not bargain basic and cheap like the original Twingo that found lots of friends for its 1959 Mini simplicity, low price and Kermit-like cuteness.

Renault was so afraid the old Twingo would steal Clio sales (and profits) they never made it right-hand drive. And that low end of the market (£5k - £6k new) is now mopped up by basic version of the FIAT Panda, Ford Ka, Citroen C1, Peugeot 107, Toyota Aygo and KIA Picanto.

Starting at £7,500, there's obviously a bit of money to be made from the new Twingo, for Renault and its dealers alike, if they can find a market for the car.

Really, it's almost identical in size and concept to the Citroen C2, that has sold steadily for Citroen. And it's a more practical car than the C2 because the back seats slide by about a foot, giving a choice of bootspace or decent rear legroom, assuming in an 11' 10" car you're never going to need both.

BMW plays for much higher stakes in the cuteness market. Its MINI is really nothing more than a small BMW in a very desirable disguise. Which is why BMW can start them at an eye-popping £11,625 without, alloys, aircon or discount.

Renault is looking at a much more price-sensitive market. The kind of people who want a trendy little car, but baulk at forking out eight to nine grand for a three year old MINI. Precisely the same market that FIAT might have snatched away with the simply gorgeous, must-have, perfectly recreated 500.

Park a 500 next to a Twingo, then ask 100 people to stand beside to the car they like best and you'll soon see which one is going to sell at full price. There isn't even a Twingo under 120g/km.

So Renault is going to have to pull a few rabbits out of its hat.

The rear-sliding seat is one of them. You don't get that or the rear legroom in a 500 or even in a MINI (or in a base model Twingo Extreme), and the rear load and passenger carrying capabilities of both 500 and MINI fall far short of the Twingo's.

The Twingo's rev counter in a column pod and digital speedo in front of the passenger are a bit different looking, but they're so far apart that if you try to read both you end up with eyes like Marty Feldman's.

Driving it, the gears are all very short, including top at just 20mph per 1,000rpm. So it's a bit raucous.

The short wheelbase means it's very darty and feels like you're driving on a racetack on an ordinary road, even though you're not going very fast. This will help testosterone teenagers impress their mates and their girlfriends without wiping out everyone in the car.

There's going to be a much quicker RenaultSport version with about 140bhp and I guess they'll do a sort of junior race series for them.

That might be the car's saviour. Get enough clever marketing behind a race series and the Twingo could acquire the kind of street cred that Vauxhall Corsas used to enjoy. Start a club. Run rallies and events. Maybe a spot of stunt driving. Grab the attention of the 18-30 crowd. You know when you've been Twingoed.

In trying to gauge the Twingo's appeal I gave rides to people at both ends of the age range. The 65 year old playboy liked the twinkling lights of the dashboard and digital speedo at night. The 17 year old girl, heavily into teenage fashion, just immediately liked it.

So, while it isn't a FIAT 500, it could have more appeal than I thought.

Remember that couple of Scottish birds in the Thelma and Louise commercials for the Peugeot 106? They made the 106 into a kind of icon and sold a lot of them.

We've got the MINI. We've got the FIAT 500. Maybe there is a market for an anti-retro different little car.

One that with those siding rear seats can seat four very comfortably indeed.

On reflection, Renault might crack it.