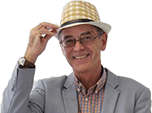 Renault Scenic dCi 120 2004 Road Test
Fri, 16 Apr 2004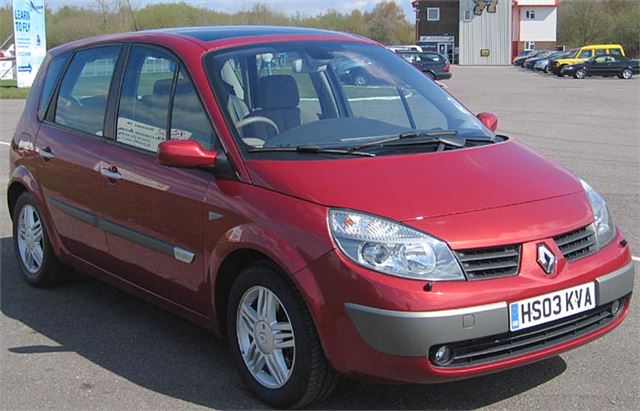 Shock announcement: I'm about to recommend a Renault. I have just spent a week with a Renault Scenic dCi 120 Privilege and, far from finding faults, I enjoyed every minute of it.

One reason was the cheerful, perky, free-revving 120bhp diesel engine (this one had done 8,000 miles). Another was the near perfect 6-speed gearbox.

I also liked the seating position, the steering, the handling and the thoughtful design of the interior. You can lose things in there. Apart from the glovebox, there are eight separate lidded storage compartments, and a between-the-seats console box so big it could take a small dog. It might be an idea for Renault to run a valeters competition for the most unusual object found in those cubby holes during a pre-sale clean-up.

The car has a flat floor so you can slide across with reasonable ease. To accomplish this Renault has adopted a dash mounted electric parking brake control which does take a bit of getting used to and might be a candidate for trouble in future. That said, it does apply the parking brakes far more firmly than a human arm, so there shouldn't be many cases of Scenics rolling away and becoming part of the scenery.

The Scenic succeeded a Megane Sport Tourer and surprised me by out-handling it. Really, there's not much between this new Scenic and the Ford Focus C-Max. Except that the Renault boys invented this category of car, and have very obviously put everything they learned from the old Scenic into the new one.

So it's now a proper five-seater, rather than a four plus one. It has a Renault hands-free keycard, so you just walk up to the car, open the door and press a button to start the engine. No fiddling around with keys when you're getting in or getting out. The front passenger seatback folds forwards to make a table or an extended load platform. The dash is modern, digital with the readings in the centre. There's an optional lifting rear window so you can just dump stuff in the back without opening the big, heavy hatch. The car scored a full five stars in the NCAP crash tests.

The mammoth lists down below give the equipment and spec variations, so no point in repeating them here. It's very practical. Very comfortable. Rides well (on sensible 60 profile tyres). Handles well. Goes well. These are all aspects that can be dispassionately measured.

But the thing that surprised me was that the car I drove had real character. I simply liked it. That's not something I expected to write about a Renault. And it has a five star NCAP crash safety rating.

It's neck and neck with the Focus C-Max. And I wouldn't criticise anyone for choosing either.