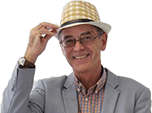 Renault Grand Espace 2006 Road Test
Mon, 29 May 2006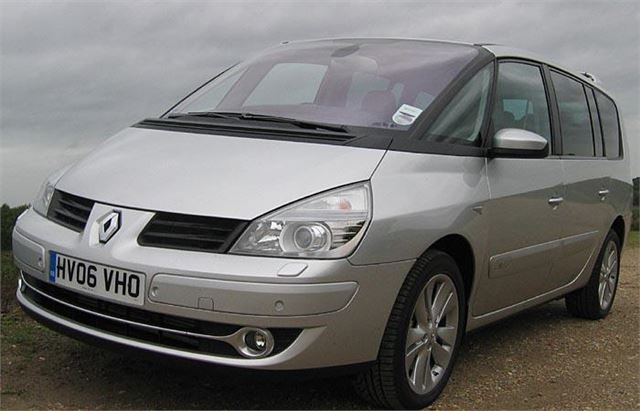 The best thing about the Renault Grand Espace is the view. You sit behind a panoramic windscreen, broken only by two slim screen pillars. (The strength is in the pillars behind them.) And you look out over the most stylish instrument display of any car you can buy.

Digital speed display, digital rev counter and satnav display are all right in front of you in line of sight at the base of the screen. While the dash itself is a Chinese puzzle of opening compartments in which to store gloves and knick-knacks.

But what Renault didn't do is create a nice tray anywhere near your hands on which to lay your phone. Possibly because they expect you to use the car's own Bluetooth phone system.

The new 175PS 2.0 litre EU4 FAP engine is the most powerful diesel of its size. But inevitably turning up the wick has left a black hole in the power delivery up to around 1,500rpm. Drop below that and you can spend anxious seconds entering roundabouts or turning onto main roads waiting for the acceleration to begin.

And it's a soft, roly-poly old thing. The suspension is tuned for comfort rather than handling so press on hard and you can expect understeer by the armful. So you don't.

It's also huge. So you have to keep telling yourself that if people can drive trucks on the same roads as you, then you can drive the Espace. However, these are points, not criticisms, because it's amiable. Like many a school run mum you rapidly get used to the size. It's also reasonably economical. I didn't do a brim to brim but the ladder type digital gauge seemed to lose rungs very slowly and the readout said 33.5mpg, which I can believe.

All Renaults these days come with optional or standard cruise control combined with a speed limiter, which is helpful for motorway contra-flows even though the on/off switch requires you to lean forward and grope under the dashboard. The mirrors are huge so you can easily keep track of everything coming up behind to pass you.

Being big, there is bags of room for seven adults and their bags. However the five back seats are where the Espace is starting to show its age. I know Renault invented the concept of an MPV with five individually removable rear seats. But it has stuck to that and the seats don't do anything more clever, like disappear into the floor. If you want to carry anything really big you have to leave them all behind in your garage (or lounge if you haven't got a garage), Renault should do a special base unit so you can use the seats at home like the old car seats they sit on in Top Gear.

Sensible options include a new integrated ISOFIX child seat with side arms to keep the youngster's head from flopping over while he or she sleeps. While bi-Xenon cornering headlights turn to peep round bends instead of pointing at the hedgerows. A 3.0 V6 EU4 diesel with 6-speed automatic transmission. And, of course, 90% of the vehicle is recyclable.

Safety should not be forgotten either. The Espace has a 5 Star NCAP Occupant crash safety rating and in an independent test where it was crashed against a Land Rover Discovery II, both the Espace and its occupants fared by far the best.

In conclusion then, though the Espace has its virtues, it is starting to slip behind the pack in terms of practicality. The new Galaxy and the Chrysler Grand Voyager with 'Stow & Go' beat it dead in that respect. Yet it's still easy to get on with and by far the most stylish MPV. And, because it's not far off the end of its model life, it's available for some fantastic discounts. Which keep it well worth considering.